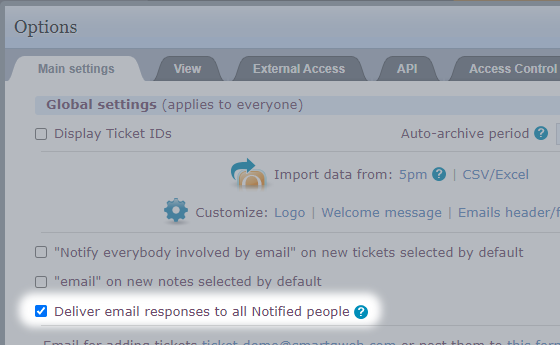 When you receive email notifications from smartQ (for example, when a person notifies you about a new ticket or a new note), and you reply to that email — it is posted back to the ticket in smartQ as a new Note.
But, in some cases, especially when the notification was sent to more people, you may want to also notify them by email as well about your reply.
For this purpose, we introduced a new flag: "Deliver email responses to all Notified people". When turned on, it will deliver email responses (to smartQ email notifications) to all originally notified people.
For example, if Jane sent you and John an email notification about a Note she posted to a ticket, your reply via email will not only post your reply to smartQ but will also send a notification about it to Jane and John.