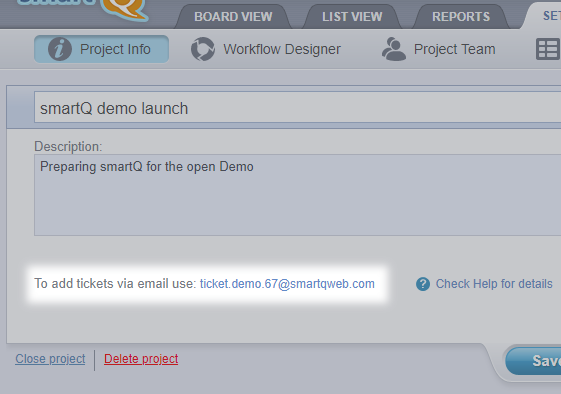 Creating smartQ tickets form email is an useful feature that we had for a long time. But till now, all those tickets were posted into one (default) project.
Today, we just released an update to this feature that allows tickets to be posted into any available project. Now each project has an individual email address, found in Settings > Project Info. [ read more ]
Related post: The total guide to automating tickets creation from emails using email forwarding and filters.